E-Fulfilment to B2B & B2C Online sales markets
"E-fulfilment: Directly from your customers' order we take care of correct and on time delivery, invoicing and customer care. Your customers will be highly satisfied."
A trend has been observed for some time whereby supply chains are changing from push to pull driven processes.
For e-fulfilment, the supply chain is usually initiated as the client puts their order in. Customers have become more individualistic and are placing higher demands on products and services. This is especially true if you are the proud owner of an e-commerce business. As an e-commerce company it is vital that you are able to quickly respond to changing demands from the market. Having larger stocks is not an option here. It is far better to look for efficient processes with short turnaround times.
The Freightways organization with its broad experience in international freight forwarding and warehousing offers a full range of e-fulfillment  services tailored to the internet retailer or operator such as;
– Electronic order acceptance
– Full integration with most popular platforms (Shopify, Magento etc.)
– Pick and Pack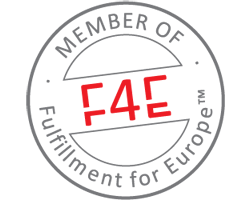 (Radio Frequency)
– Order-assembly
– (Multilingual) Customer care center
– Return/warranty handling
– 24/7 real-time online inventory monitoring through web portal
– National and International Shipping and delivery
– Financial services
– Full supply chain management from Manufacturer to Consumer
F4E: Fulfilment for Europe
Freightways is proud to be the exclusive fulfilment partner of F4E in The Netherlands. A network of selected fulfilment companies with the highest quality standards and best references.
Visit www.f4e-fulfillment.com for more information.