Today, we are all wired directly to each other. No one has exclusive access to markets or distribution channels. Your local community is no longer your only marketplace, the entire world is, instantly, 24/7. The world has been made flat and so has the playing field of opportunity.
Freightways is challenging the world to embrace new ideas that could change our lives forever. From an idea, that one day arose on the mind of an entrepreneur somewhere around the world, to a global business. That's what we live for.
We help you to successfully expand the scope of your business and multiply annual turnover by continuously optimizing your connectivity with the rest of the world.
We manage everything from the front-end marketing & sales activities where orders are captured, all the way through shipping, warehousing and handling, to the customer's location where delivery is made.
Freightways is a logistics organization, providing customized services to meet the unique requirements of our customers.
Read more about our company…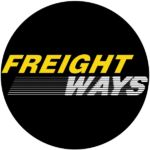 Freightways is member of the Holland International Distribution Council and the European F4E partnership. 
Read more about our networks…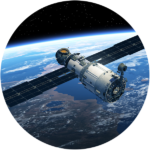 Freightways is challenging the world to embrace new ideas that could change our lives forever. From an idea, that one day arose on the mind of an entrepreneur somewhere around the world, to a global business. That's what we live for.
Read more about our services