European Distribution Center
Freightways European distribution center, located in The Netherlands, may just be the strategic partner you need!
We are very experienced in navigating the labyrinth that is exporting goods, both within the EEC and outside.
"We make Europe accessible for you and take care of timely delivery to your valued customer."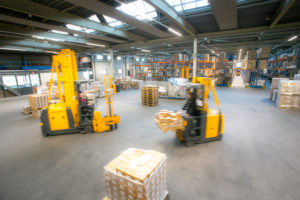 Why a Centralized European Distribution Center (EDC)?
The European Union has harmonized its markets since 1992, but is still a rich palette of different languages and cultures. This also means that consumers have different expectations of different products. So, adjustments need to be made in both communication with your customers and possibly your product itself. We have been navigating and serving all these different markets for years and can make all necessary adjustments for you. 
Companies can implement or expand VAL (Value Added Logistics) activities in the EDC, in order to execute these small product adjustments. We will see to it that your product has the best chance to succeed in every corner of our continent, all the while optimizing the distribution process, resulting in shorter order-cycle-times.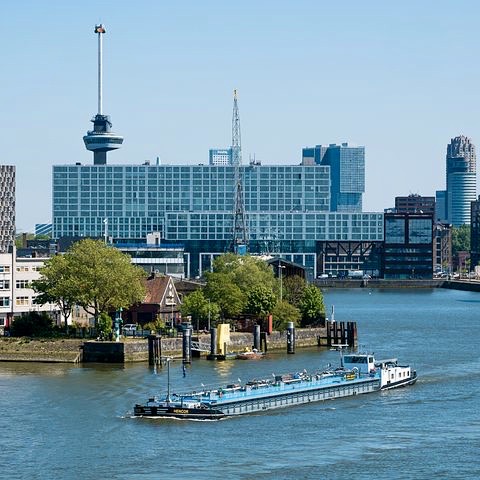 Why The Netherlands?
The Netherlands is a small country with enormous ambitions, so it is a perfect match for companies with likewise ambitions. The Dutch infrastructure is unparalleled, while the Dutch people have been known for thriving on trade since the time of the East India Company. Today, this is still palpable. The ports of our 2 biggest cities, Amsterdam and Rotterdam, are responsible for handling almost half of all sea-cargo in Europe. In addition to that, Dutch road haulers handle 27% of all international road transport in Western Europe.
So, why the Netherlands? Firstly, the central location of The Netherlands in Europe. Secondly, a world class network of roads. Thirdly, the sheer amount of goods that already flow through our modest country. Fourthly, the centuries spent trading goods all over the world. In conclusion, many companies have chosen The Netherlands as a home for their European warehousing and distribution. Will you join them?
Why Freightways?
Freightways is a group of companies that offer total worldwide logistics and sales. The warehouse facilities combine a close proximity to major retail accounts with sophisticated information and security systems. This central warehouse location is very important, as almost half the population of Europe lives "nearby": 250 million within 600 miles of the Freightways warehouse in The Netherlands. Most importantly, from here a one or two day delivery to most major European cities is easily done. 
A menu of services is offered that allows manufacturers to tailor the exact distribution needs of their company.
Many years ago, Fiscal Representation was added to the Freightways group to assist foreign companies to enter the European market. Well-known American and Canadian companies already experience the advantage of Freightways Supply Chain Solutions.