Freightways was founded in 1986 and started with international forwarding activities, mainly by road. Later, sea- and airfreight services were added.  In 1990 Freightways started with warehousing activities on demand of some existing forwarding customers. 
Approximately 35 skilled and motivated employees empower the several business units of the Freightways group now. Today Freightways operates a distribution facility at Katwijk – The Netherlands of 142,000 sq ft (13192 M2) 15 miles from Amsterdam Airport and 25 miles from Rotterdam Port. Over the recent years Freightways invested in state of the art computer systems for warehouse management and financial processes. The company is privately owned by the President of Freightways Int. Holding B.V.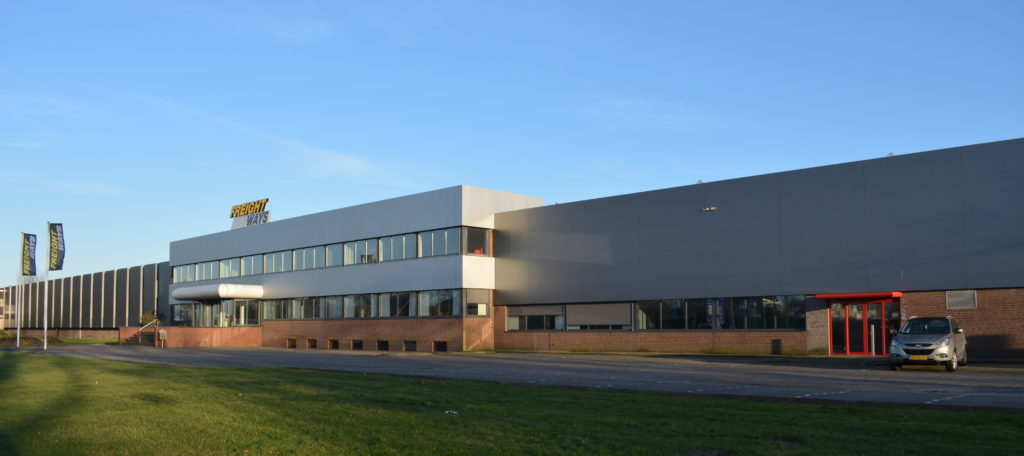 We will continue to develop into a high professional third-party logistics organization, providing excellent logistics services customized to meet the unique requirements of our customers.
Achieving our mission will demand a sense of trust, support, and interdependence among the three vital elements of our business:
Our customers
Our customers are the main reason for our existence and we intend to keep them thoroughly satisfied by operating in a manner that secures their business interests. By constantly listening and providing continuous feedback to our customers, we identify their needs and effectively translate these into customer-specific logistics services. As our highest priority, our work will fully support our clients' business objectives.
Our vendors
We rely on our vendors to perform the physical services that our customers require. In order to ensure the quality of service provided to our customers, we utilize only those vendors who understand and share in our commitment to the customer and the total quality process.
Our organization
The cornerstone of our organization is the dedication and integrity demonstrated by our employees. We value our human resources as the major driving force of the business.
Our employees are provided with the best available resources to encourage professional and personal growth.
Freightways operates under the AEO status, which is the EU response to the need to secure the international supply chains and to the US Customs-Trade Partnership against Terrorism (C-TPAT) and the World Customs organization (WCO ). An AEO certified logistic service provider received a low security risk rating that offers benefits to their clients such as: 
– Fast Lane for shipments (AEO logistics service provider will be given priority)
– Simplified Customs declarations
– Fewer physical Customs Inspections
– AEO as a Global Quality mark or the international supply chain
AEO is a Government audit of our Financial well being and Customs compliance, that guarantees Freightways clients both domestic and overseas a secure, safe and dependable component in their Supply Chain.